Grace Msalame is bringing s3xy back  by showing us curvy girls how to dress up our bodies in decent clothing. She brings out s3xiness in a very respectable manner. Pay attention ladies, this is going to change the way you dress.
Also Read: Couple Goals! This Is How You And Your Man Should Be Dressing Up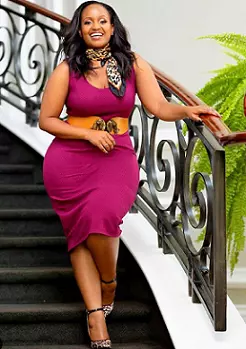 Body-con
Grace loves to dress up in well fitting body-con dresses that extend a little bit below the knee. These outfits bring out your curves in all the right places.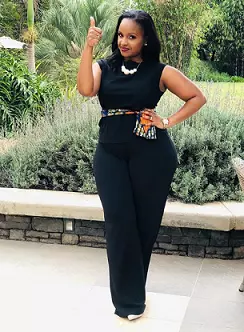 Jumpsuits 
These come in handy for a plus size girl! It all depends if the fabric is right, always go for the stretchy kind of fabric. Grace Msalame looks like an African goddess in her black jumpsuit.